JORGE PEREZ
President/Director, Scout Team & Collegiate League Coordinator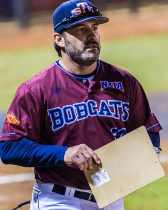 Coach Perez is the Director of Baseline Baseball and the Head Baseball Coach / Assistant Athletic Director at St. Thomas University. When Perez was hired in the fall of 2008 as STU's baseball coach, he expressed a clear vision for the future of the Bobcat Baseball Program. The goal was to assemble an excellent coaching staff, recruit quality student-athletes, and prepare the team to perform at their highest level. The baseball program prepares each season with its sights set on winning the Sun Conference Title and competing in the postseason at the NAIA College World Series. Through hard work and determination, the STU baseball program has qualified for the NAIA Opening Round of the World Series in the 2010, 2011, 2012, 2015, 2016, 2017, 2018, 2019, 2021, and 2022 seasons. Under Perez, St. Thomas has qualified for the NAIA Avista World Series in 2015, 2018, and 2019. In 2015 and 2019 the program finished as the National Runner-Up.
Coach Perez has always prided himself on teaching and coaching young players to become the best person and player they could be. Baseline Baseball's main goal is to develop players to becoming college prospects in the future. Our Scout and Travel Teams put quality teams together that can showcase players positively to colleges and universities and well as MLB Scouts.
Coach Perez received his Master's Degree in Educational Leadership in May, 2012 from St. Thomas University. Perez resides in Kendall with his wife, Mitzie and two daughters, Mia (22) and Jenna (15).
Coaching Record:
509-280-1
Winningest Baseball Coach at St. Thomas University
---
LAURA COURTLEY-TODD
College Placement Advisor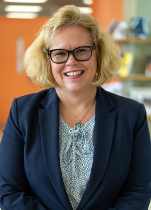 Mentioned as one of the 50 most influential women in South Florida sports by the Miami Herald in June 2022, Laura Courtley-Todd is currently an assistant professor in Sports Administration with over 24 years of collegiate athletics experience. Before joining the St. Thomas University College of Business faculty, Courtley-Todd served as the university's Athletic Director for 20 years. Before serving at the helm of the Bobcats she served in several roles in athletics including Associate Athletics Director and Sports Information Director. Courtley-Todd made her mark as an Athletic Director by showing a true commitment to delivering practical experiences to students by using college athletics as a learning laboratory within sports administration, creating internships and practicums in-game/event management, sports information, and the creation of the Bobcat Sports network. During Courtley-Todd's time as the Athletic Director, STU's student-athletes consistently achieved both academically and athletically with dozens of national student-athlete awards garnered each year and many national tournament appearances. 
Courtley-Todd has held several leadership positions including serving on the Executive Committee of The Sun Conference and the Board of Directors of the Miami-Dade Sports Commission. She was a 2-term member of the NAIA National Administrative Council and served as the AD liaison on the national oversight and selection committee for Women's Volleyball. She also led a university-wide team in an exploratory study of NCAA Division II membership. With this, she was very well versed in collegiate compliance and regulations.
Some of Courtley-Todd's accolades include being a three-time honoree of the Sun Conference Athletic Director of the Year (2012, 2018, 2020), 1999-2000 Florida Sun Conference Female Administrator of the year, and the 1999-2000 Region XIV Athletic Director of the Year by the NAIA.
Courtley-Todd earned her Bachelor of Science degree in 1994 at the Ohio State University in Recreation Education and a Master of Science in Sports Administration at STU in 1995. She is married to Sean Todd, the vice president of operations at the Jason Taylor Foundation. The couple resides in Sunrise, FL with their daughter Sidney Aerin Todd.
---
WESLEY MOREJON
Assistant Baseball Coach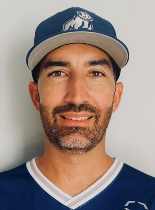 Coach Morejon is the Head Baseball Coach at G. Holmes Braddock Senior High. Since becoming a part of the program as an assistant in 2016, and then being promoted to Head Coach in 2018, Morejon and his coaching staff have seen 28 of their players continue their academic and playing careers at various DI, DII, NAIA, and Junior College institutions. Another one of his players was drafted by the New York Yankees. In his five years as the Head Coach, Morejon and his staff have led the team to the most wins in a season in 2021. The team finished with a record of 25-4 and won a District Championship for the first time in over 12 years. Morejon was named the Dade County HSBN All Star Game Head Coach, along with being named The Miami Herald 7A-5A Coach of the year.
Prior to his time at Braddock, Morejon was the Head Coach at The Sagemont School in Weston. During his three years at Sagemont, Coach Morejon and his coaching staff saw 12 of their players continue their academic and playing careers at various DI, DII, NAIA, and Junior Colleges and universities. In his second year, Morejon guided the Lions to a District Championship as well as advance to the Regional Quarterfinal game. That was the furthest the school had ever reached in its history.
Morejon's collegiate career began as a walk-on pitcher at the University of Northern Iowa playing for Head Coach Rick Heller and then culminating as a walk-on at St. Thomas University. Ultimately, Morejon earned a scholarship and a degree in Education while pitching under the guidance of Head Coaches Manny Mantrana and Jorge Perez. Morejon credits his on field and off field coaching philosophy to the leadership he received playing and coaching with Coach Perez at STU from 2008-2012. A philosophy that prioritizes hard work, accountability, attention to detail, academics, and being a great teammate. It is why Coach Morejon has continued his career in baseball with Coach Perez from 2009 until present day with Coach Perez's Baseline Baseball, Scorpions, and STU events.
---
ALFREDO "TITO" CARRILLO
Head Assistant Baseball Coach (St. Thomas University)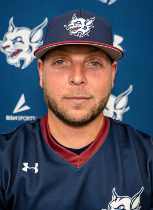 Carrillo is beginning his 2nd season with the Bobcats Baseball program and 1st with the Baseline Baseball. Prior to arriving at St. Thomas University, Coach Carrillo was the Head Baseball Coach at Florida National University. He was the inaugural Head Coach in 2017 and spent four seasons at the helm of the program. In the first season of the program, he led the team to a USCAA World Series appearance, finishing in 5th place. The program was ranked as high as #6 in the nation in USCAA by the coaches' poll.
Carrillo would also produce two professional signees, several first team All-American, and All-Academic players. Before Florida National University, Coach Carrillo was the assistant baseball coach, recruiting coordinator, as well as the head JV baseball coach at Webber International University with great success.
Carrillo has been around baseball his entire life. He was a collegiate player at Webber International University where he immediately started coaching right after his graduation.
Carrillo possesses a Masters in Sport Business Management from Webber International University.
---
RENE ARAUZ
Pitching Coach (St. Thomas University)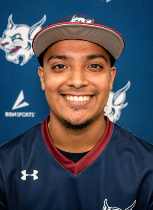 Coach Arauz is in his first season as the Pitching Coach at St. Thomas University after serving as a Graduate Assistant the last two seasons. It will be also be his first with Baseline Baseball. Arauz was a pitcher at St. Thomas University under Coach Perez for 2 seasons until an injury ended his college career. Arauz was on the 2018 STU Team that recorded the most wins and best winning percentage in a single season in school history. Arauz also was a participant on the 2019 National Runner-Up Team.
Coach Arauz will work with the pitchers on the Baseline program and will be an integral part of helping the pitchers succeed on the field.
Arauz received his Master's Degree in Sports Administration from St. Thomas University in 2022.
---
JAKE SCUCLINA
Director of Baseball Technology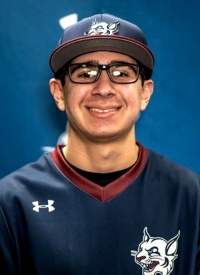 Jake Scicluna is the Director of Baseball Technology for Baseline Baseball. Scicluna is responsible for operating and uploading showcase game videos to Synergy Sports, uploading BP videos to YouTube, and charting all pitches. He also runs the Baseline Twitter account.
Scicluna also serves as the Team Manager for St. Thomas University Baseball. He is in his third season with the program. With St. Thomas, Scicluna is responsible for writing opponent scouting reports, operating Synergy Baseball, and tracking baseball analytics.
In the past, Scicluna was the MLB Scout Liaison for the Bourne Braves of the Cape Cod Baseball League. With Bourne, he was the main contact person for Major League Baseball scouts attending games in Bourne. He also got experience with TrackMan. Scicluna was a member of Bourne's 2022 Cape Cod Championship team, which has sent 27 players to MLB organizations.
Scicluna is a Michigan native. He worked as a Baseball Operations Intern for the independent United Shore Professional Baseball League in Utica, Michigan, and as the student manager for De La Salle Collegiate High School Baseball.
Scicluna is currently pursuing a Bachelor of Business Administration in Sports Administration and a Minor in Leadership at St. Thomas University.
---
GIOVANNA PEREZ
Baseline Photographer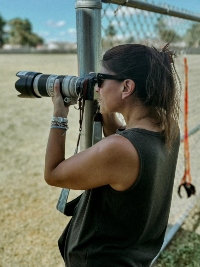 Argentina native, with a bachelor's degree in accounting and over 25 years of experience in that field, who decided to make a turn in her career and explore the art of photography.
Perez is the founder of GiosViews, a photography website specialized in sports photography. She completed the Professional Photographer Certificate Program at International Association of Professions Career College as well as The Photographer's Path course, by Horizon Found.
Giovanna has over 8 years of experience in sports photography. Being a baseball mom exposed to the highly competitive and dynamic athletic environment, adds a different perspective to her photography style.
---
---